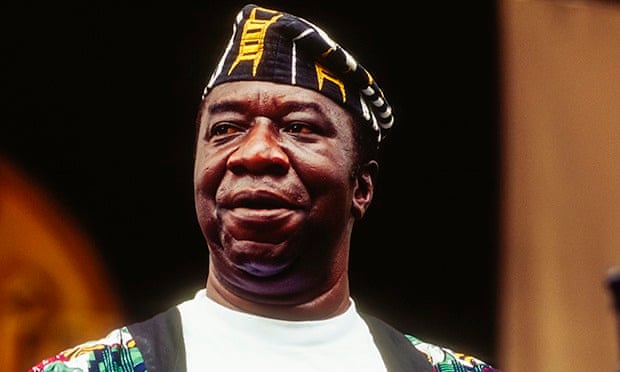 The Congolese songwriter, singer and bandleader Tabu Ley Rochereau, who has died aged 76, was one of Africa's most popular entertainers – his work had an appeal that crossed ethnic, linguistic and national barriers. He composed thousands of songs and from the late 1950s his "internationalised" form of Congolese rumba, known as soukous, brought him great fame and fortune.
He came to prominence in the band African Jazz, formed in 1953 in what is now Kinshasa (then Léopoldville), capital of the
Democratic Republic of the Congo
, by Joseph Kabasele, known as Le Grand Kallé. He popularised the form of local rumba by blending the use of indigenous instruments, rhythms and vocal styles with imported elements, including Latin dance beats, electric guitars and westernised arrangements. The language was principally Lingala, used by soldiers, traders and bureaucrats in a country with more than 250 dialects, although Rochereau also sang in French and Spanish.
During the economic and cultural boom that followed the second world war, several European companies had established record labels and studios, each with their own resident house band turning out seven-inch 45 rpm discs, which sold in large numbers. Rochereau joined African
Jazz
as a part-time member in 1956. Notable among his colleagues were the guitarist Dr Nico Kasanda and the Cameroonian saxophonist Manu Dibango.